Award-Winning Freelance Writer and Editor
As an award-winning writer and editor with more than 15 years of experience in both agency and corporate settings, I have worked with small businesses and Fortune 10 companies. The majority of my career has been in print and digital publishing, where I've covered such topics as travel, beauty, automotive, healthcare, fitness, nutrition, personal finance, entrepreneurship, food science, home and garden, and supply chain management.
I have also worked extensively in the digital and print marketing space, creating SEO-friendly content for websites and blogs. Additional projects have included social media, brochures, brand stories, executive profiles, and other collateral.
Client Praise
Jill was recently hired by a company I advise, to create content for the launch of a first-of-its-kind service in the healthcare industry. But she's more than merely a content creator — she partnered with the team to define the content strategy, craft messaging to four distinct audiences, gather research to help properly position the brand, decipher and incorporate feedback from multiple stakeholders, and edit/proof the work. Jill produced an informative and compelling sales website and comprehensive brochure that has allowed the company to have a successful launch. I highly recommend hiring Jill for her excellent customer service, high-quality copy, deadline-oriented professionalism and ability to become a trusted and valuable partner to her clients.

I have had the opportunity to work with Jill on numerous projects from copywriting for a brochure to website design. Jill is a brilliant marketer, has exceptional copywriting skills, and can work with tight deadlines. I would absolutely recommend Jill for any business trying to craft their message and needing expert marketing advice.

Jill is an exceptional writer adept at taking any subject matter, from technical to creative, and turning into a compelling article that engages the reader. I have worked with Jill on multiple projects. She is professional, fast-thinking, honest and never misses a deadline. I highly recommend anyone looking for a professional writer hire Jill immediately and not bother looking elsewhere!
A Word From Jill Schildhouse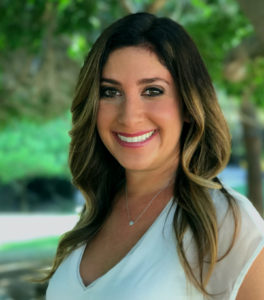 I take great pride in helping my clients — from small mom-and-pop shops to global corporations — further their business goals. Having covered a wide array of industries, from beauty to supply chain management, I have a knack for diving into new territories and quickly becoming a subject matter expert. Think of me as an extension of your marketing team, available to help with short-term or long-term content-related projects: websites, blogs, white papers, profiles, newsletters, articles, social media profiles and more.
My proven track record of taking even the most complex information and creating clear messaging your audience will feel comfortable engaging with is what sets me apart from other writers. That's because I'm more than simply a writer — I'm a content strategist first, and storyteller second. I firmly believe that the most efficient and cost-effective way to meet your goals is by first establishing a solid foundation of strategy and then creating content that supports that defined strategy.